See What the V90 and V90 Cross Country Can Do at Volvo Cars Worcester
Finding a vehicle that works within your unique lifestyle can be tricky but that's why we're here to help at Volvo Cars Worcester. If you're in the market for a new vehicle but are unsure which Volvo wagon is for you, read on! We want to make your automotive experience as seamless and enjoyable as we can, that's why we've laid out some of the differences between the Volvo V90 and the Volvo V90 Cross Country.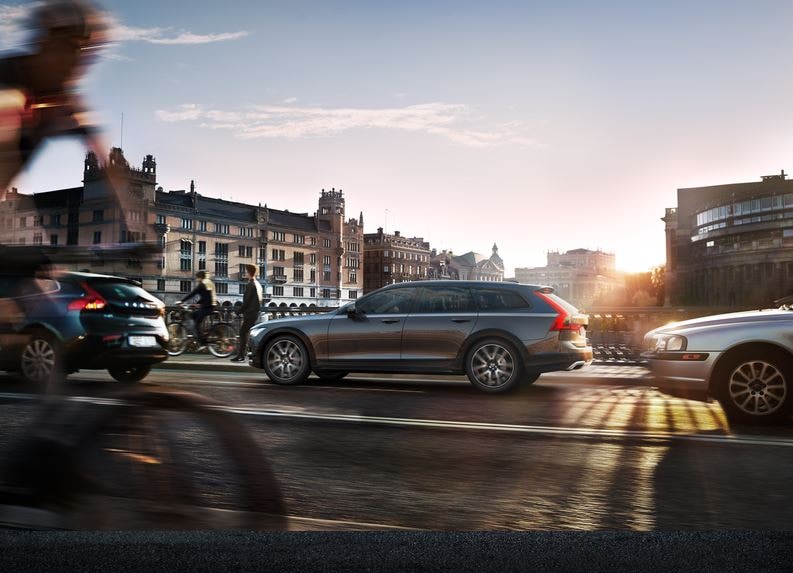 Performance
Volvo V90
The Volvo V90 has two engine options for you to choose from the T5 and the T6. The T5 is powered by a 2.0-liter turbocharged four-cylinder engine that produces a total of 250 horsepower and 258 pound-feet of torque. The T5 is mated to an eight-speed automatic transmission and is front-wheel drive. The T6 gives you even more power and all-wheel drive, on the other hand.
Volvo V90 Cross Country
There is only one engine option in the Volvo V90 Cross Country model. If you're looking for additional power and off-roading experiences in Worcester, MA, the Volvo V90 Cross Country is the vehicle for you. It comes with a 2.0-liter four-cylinder engine that is both turbocharged and supercharged. It produces a total of 316 horsepower and 295 pound-feet of torque. It comes standard with all-wheel drive and an eight-speed automatic transmission.
Safety
Both the Volvo V90 and the Volvo V90 Cross Country comes with a slew of safety features that we're sure you'll enjoy, especially along the streets of Worcester, MA.
Volvo V90 Cross Country
Our Shrewsbury, MA drivers favor driving the Volvo V90 Cross Country for its Oncoming Lane Mitigation. This feature will go ahead and scan the road ahead of you to make sure that there are no oncoming cars and if there are it will warn you and apply the brakes if necessary. Rear collision warning works to prevent rear-end collisions by flashing lights, applying tension to the seat belts and the brakes if an accident is imminent. The Volvo V90 also features rear collision warning as well.
Some of the other safety features that you'll find in the V90 Cross Country include blind-spot monitoring, lane keeping assist, a drowsy driver warning system, and an adaptive cruise control system.
Volvo V90
Run off Road mitigation makes sure that you're driving within your lane. If it detects that you're going to go off the road then it will tense up the seat belts. Emergency brake lights are great for warning other drivers that you've made a quick stop. It will flash your brake lights at four pulses per second.
Technology
Both the V90 and the V90 Cross Country are similarly equipped in terms of technology. You will be able to connect with all your friends and family through the nine-inch Sensus touch screen using Apple CarPlay and Android Auto. You can navigate throughout the streets of Worcester with its navigation system that's available as well.
Listening to your music never sounded better with the Harman Kardon audio system that produces clear sound. If you're looking for even more innovative features you can opt into the Advanced or Luxury packages that add things like massaging front seats or adaptive headlights.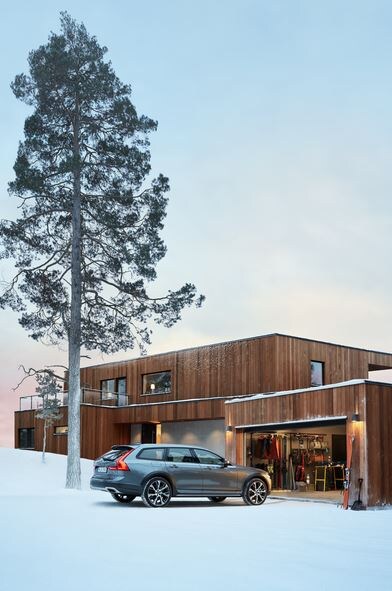 Test Drive a Volvo V90 or Volvo V90 Cross Country Today
When you're ready, we invite you to make the short drive to our Volvo dealership. From there, one of our experts will walk you through all the other standard and optional features and then set you up with a test drive. Stop by today and we are more than happy to help you!