Discover Magnificence in a Volvo S90 Sedan
Finding a new sedan that checks your opulence levels has never been easier when you shop Volvo. IT comes with all the sleek Scandinavian design that you'd expect from a Volvo while also giving you the safety and technology features you want in a vehicle. At Volvo Cars Worcester, we have a vast inventory of Volvo S90 vehicles that you can peruse. Whether you're looking for an all-inclusive package of all the features or you're looking to only have the basics there's something for everyone with the Volvo S90.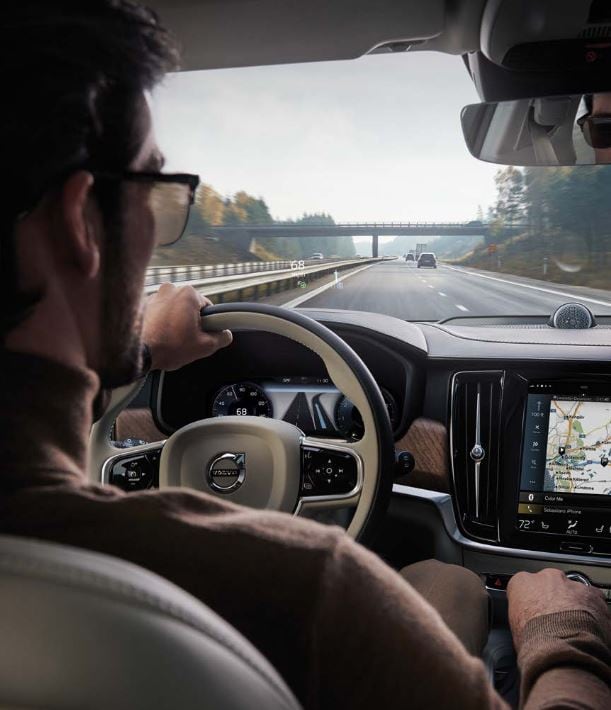 Technology
All Volvo S90 vehicles come with an onslaught of state-of-the-art technology to keep you and your passengers entertained as you glide around the streets of Worcester. Each S90 features a nine-inch Sensus Touchscreen that is positioned in a portrait format. On the sunny days in Leominster, MA, you won't have to worry about the glare on the screen because Volvo specially coated the touchscreen to reduce glare and it is so sensitive that you can even touch it using gloves in the winter.
Volvo made it easier for you to keep your eyes on the road as you drive through Shrewsbury, MA with a clear digital driver display. It works to make sure that you're getting the necessary information that you need all displayed right onto the windshield. You can even use voice control to change the climate in the vehicle, navigate, and media.
Our Sterling, MA drivers enjoy the Volvo S90, especially for its remote use. On those cold winter mornings you can remotely start your car. Or, if you know that you're going on a trip, you can send your vehicle directions for added ease.
With Apple CarPlay and Android Auto you can connect your smartphone seamlessly to your Volvo S90. That means you can use the apps that you're accustomed to that way you can listen to your favorite music, contact friends and family, and even search restaurants or gas stations nearby. If you are an avid music listener and prefer quality sound, the S90 delivers impeccable sound through the Bowers & Wilkins sound system.
Innovative Safety Technology
Volvo wants to keep you and yours safe and that's why they equip all their vehicles with several safety features. The Pilot assist is a great feature that makes sure to keep a gap between you and the car in front, all the while keeping the S90 in its lane, giving you an extra layer of safety.
Blind-spots are going a thing of the past with the help of the Blind Spot Information system. If there is something in one of the zones that are hard to see, it will warn you in the event that there is something there. And, the Low and High Speed Collision Mitigation will continue to warn you if there is something incoming from the front of your vehicle if you don't have time to react it will automatically apply the brakes.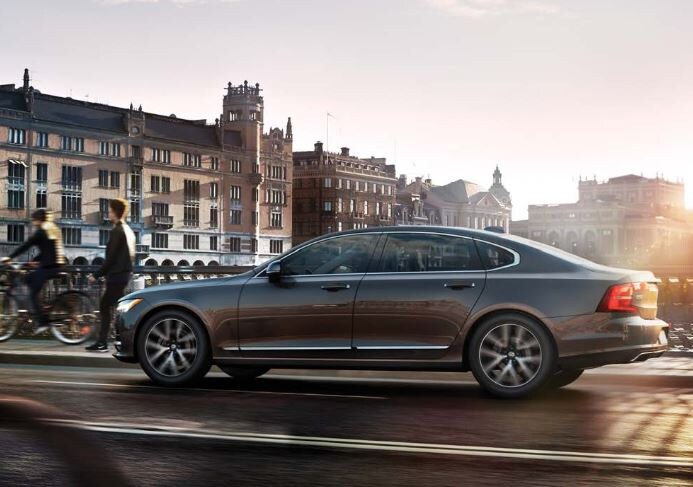 Powerful Performance
There are two engine options available in the Volvo S90, the T6 and the T8. The T6 comes standard on all three trims as standard but you can opt into the T8 if you get the R-Design or Inscription trim. The T6 is a 2.0-liter four-cylinder engine that is both supercharged and turbocharged. With this engine, you'll be able to drive around Worcester with 316 horsepower and 295 pound-feet of torque.
The T8 is a plug-in hybrid for anyone looking to minimize their carbon footprint. It uses the same engine as the T6 but ass an 87 horsepower electric motor giving you a total of 400 horsepower and 472 pound-feet of torque. Both the T6 and the T8 are mated to an eight-speed automatic transmission and routes power to all four wheels.
Test Drive a Volvo S90
Stop by Volvo Cars Worcester to test drive a Volvo S90 today. One of our sales associates will tell you more information and tell you about any of our Volvo deals.